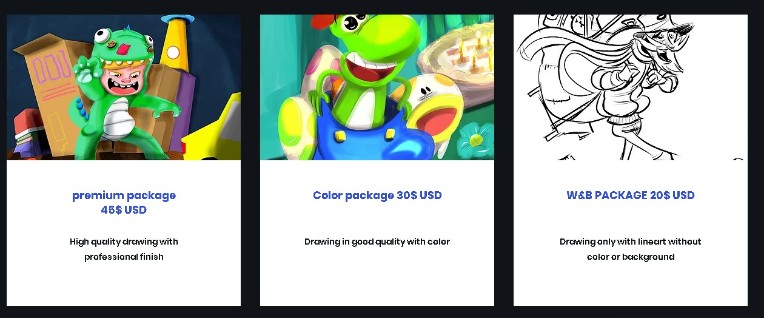 PROCESS + INFORMATION
1- After making the first payment I will proceed with the sketches.
2- Then I will send to the mail or discord the sketches for your choice.
3- After choosing the sketch, you will start to make the final drawing.
4- Only the delivery of a preview with a watermark will be done and after paying the remaining 50%, the requested design will be delivered at its maximum quality
IMPORTANT - Any change in the drawing has an additional cost:
-Full body + $ 5
-Add color + $ 5
-Add detailed background + $ 5
-Make drawing arrangement + $ 5
-Add another character + $ 5
​
FAQ:
​
• You can ask for any kind of commission idea.
• All payments are using "paypal".
• All the works are digital and will be sent via email, there is no risk of losing the original art.
• Depending on how complex the work maybe, you can negotiate the price.
• I draw with the xxx, gore, furry, etc stuff.
• I don't have problems drawing on different styles or doing original characters.
• you must pay 50% of the price before starting, and then the other 50% after the illustration
Do you need icons, avatars or something similar like a STICKER? : V ???
Look at this other commission!
FOR ONLY $15 USD an emoticon, avatar for your profile send me a mp or also by mail a message specifying the type of work you want for example with background, without background, vector, with trazol, use that you will give as the more details you give me better work your friend :-D